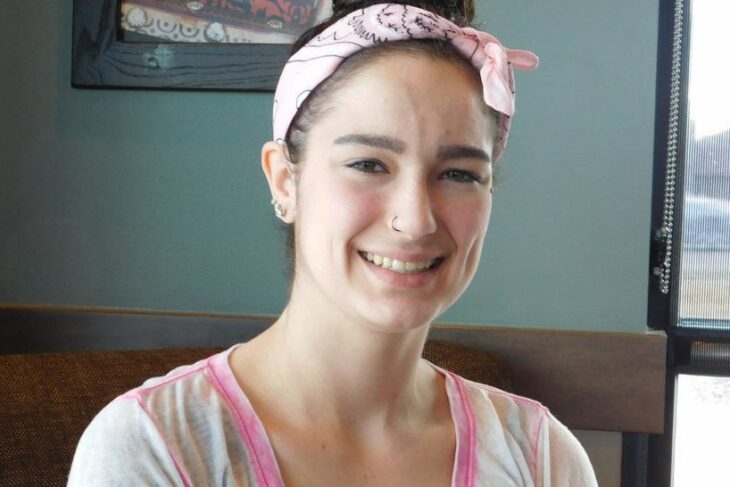 Finding Hope and Looking to My Future
Hayleigh has a new apartment, a part time job and is excited to start college, like many in their early twenties.  However, just a year ago, she was experiencing anxiety, depression, using drugs and sleeping on a couch.  Hayleigh was busy working, but she was having difficulty coping each day. She was overwhelmed and her anxiety kept her from making changes in her life.
Hayleigh says her life started to change when she was referred to Touchstone's Care Coordination Program. Her Care Coordinator, Taylor, helped her to set goals and to take one step at a time, instead of trying to tackle everything at once. "I needed a road map for my life and a plan for where I was going," says Hayleigh.  She got help for her substance abuse, and learned skills to manage her anxiety so she could work on one goal at a time. Hayleigh's Care Coordinator helped her find an apartment and helped her with her with her college and financial aid applications.
Hayleigh says, "I was able to move past a lot of life's speedbumps with Touchstone's help. I think about things in a different way and I know how to approach my goals." Hayleigh is now excited about life – she has a home, a car, has held a job for 1 ½ years and will be starting school at Inver Grove Heights Community College.  She continues to receive mental health support and attend Narcotics Anonymous.  Hayleigh gives Touchstone "two thumbs up."  She says, "I went from no hope in my life to looking forward to my future, thanks to the services I received."
Please join us in helping more people, like Hayleigh, to reach their dreams.