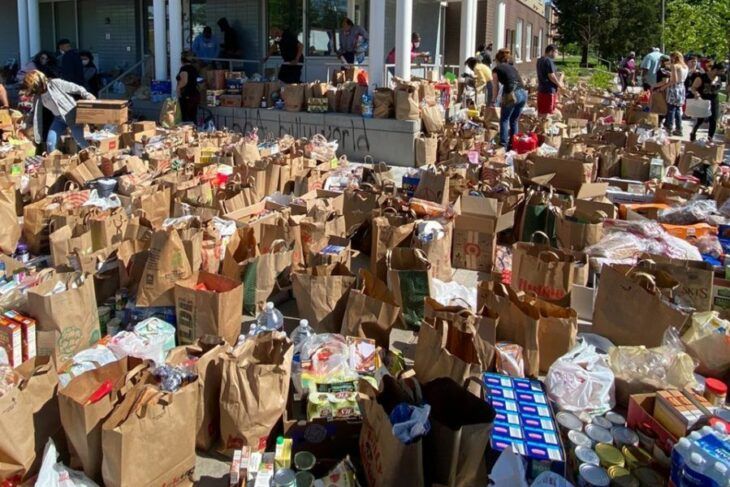 We asked – and you responded!
Hundreds of community members donated food, household supplies, and financial gifts during our food drive at Minnehaha Commons. We were blessed with so many with donations, we offered food to anyone in need. Touchstone staff, Minnehaha Commons residents and volunteers helped sort and distribute food for hours. We delivered the rest of the donations to Touchstone clients in the hard-hit areas of North and South Minneapolis, and to other local food drives.
Many thanks to our awesome community for your support!
A special thank you to Surly Brewing's, Surly Gives a Damn, and Orangetheory Fitness Maple Grove for hosting drives for Touchstone residents. Also, thank you to volunteers from LDI (Liberty Diversified International) for helping deliver donations.
Our food drive was mentioned on the Today Show and The Tonight Show with Jimmy Fallon!