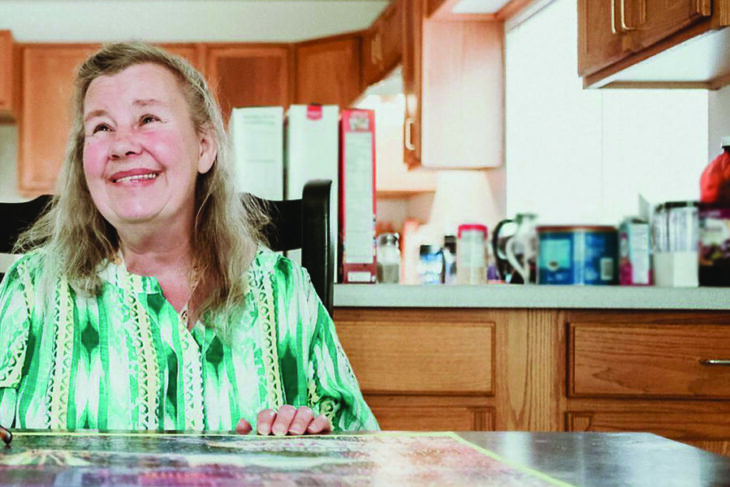 Mary's Story
Most days you will find Mary in her apartment she shares with a roommate, working on a jigsaw puzzle. She says, "Jigsaw puzzles help me relax and make me happy."
Mary also had a lot of days without happiness, as she lived on the streets for many years. She spent her days finding a meal, a place to sleep for the night, and figuring out how to be safe and survive. One day Mary was rushed to the hospital after collapsing on a very hot day. Fortunately, she found help and was referred to Touchstone. Mary's life changed when she moved into New Hope Apartments and received Touchstone supportive services.
Mary has lived in her apartment for 11 years. "Now I have a home, a bed, and friends.  Touchstone is the best," says Mary.
Our newest program, Minnehaha Commons, will serve people, like Mary, who are older and have been homeless.