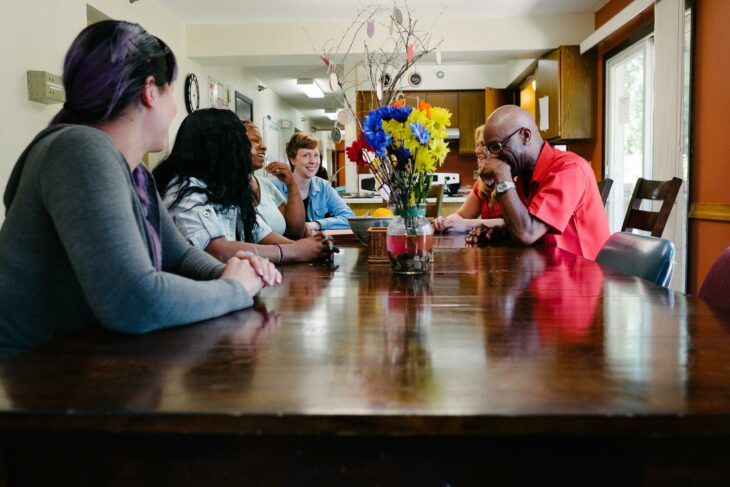 Improving Residential Treatment Experience for People Who are LGBTQ
Touchstone is proud to announce we received a grant from the Minnesota Department of Human Services to improve services for people who are lesbian, gay, transgender, or queer (LGBTQ), with a mental illness at our Intensive Residential Treatment Services (IRTS) programs. Our goal is to create a culture of inclusion, offer best practices in mental health for people who are LGBTQ and to connect them to primary and mental health care that address their needs.
People who are LGBTQ are three times more likely than others to have a mental illness and 50% have considered suicide. Fear, discrimination, and prejudice often prevent them from seeking physical and mental health care, leading to health disparities among people who are LGBTQ. (NAMI)
Touchstone will partner with OutFront Minnesota, Bystrom Counseling and Consultation, and Tubman Chrysalis to provide training and resources so our staff can better meet the unique needs of people who are LGBTQ. The grant offers an opportunity to further our mission to inspire hope, healing and well-being for everyone we serve.