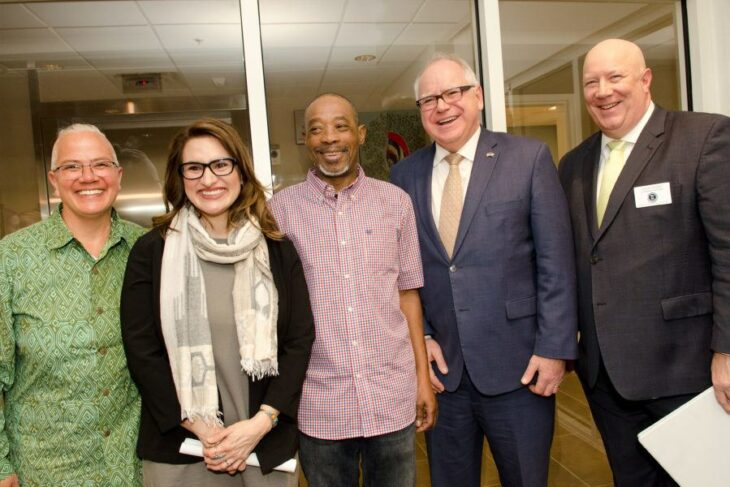 Governor Walz Announces Bonding Bill at Minnehaha Commons
Governor Walz announced his bonding bill for affordable housing, public housing improvements and employment at Minnehaha Commons on January 9.
The governor was joined by Commissioners of Minnesota Housing Finance Agency, Veterans Affairs and Jobs and Training.  The Governor is proposing 275 million in bonding bills to develop and maintain affordable housing, make improvements to existing public housing and create jobs in Minnesota.
Terry, a Veteran and resident at Minnehaha Commons shared his story of leaving a shelter and moving to Minnehaha Commons.
"Now I have a nice apartment that's close to the bus, shopping, and my 6 grandchildren," said Terry. "I get support from Touchstone and Veterans staff." "I love Minnehaha Commons.  This is a new beginning for me, and I plan to live here a long time."