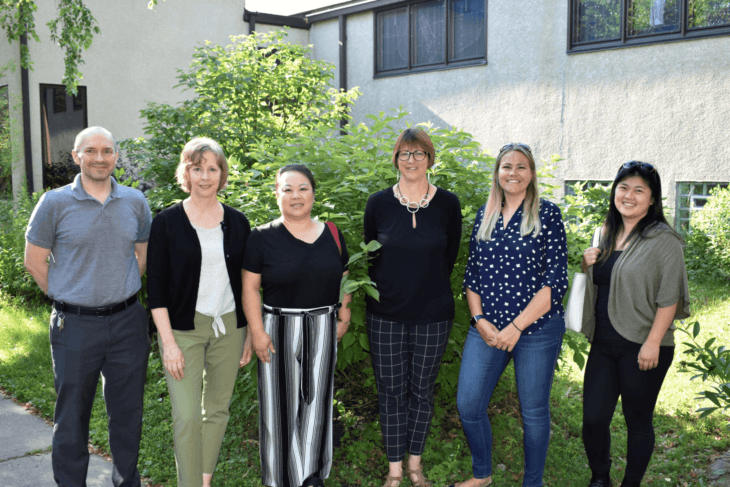 Announcing a $40,000 Matching Grant!
Touchstone is thrilled to share our news of receiving a $40,000 matching grant from the Otto Bremer Trust for the purchase of a new building for our short-term residential program in Minneapolis.
We will only receive the grant if you can help us reach our $40,000 goal.  
Our residential program provides 24-hour services in a structured, supportive environment for people experiencing a mental health crisis or transitioning from a hospital to their home.
Our current residential program has operated in the Seward neighborhood for over 29 years, but we need an updated space. The existing building is not accessible and only has 9 bedrooms for 14 people. The new building, located in the Longfellow neighborhood, will be transformed into an accessible, healing environment with 16 single bedrooms, community space for art, music, activities, and shared meals. Pictured above are Touchstone leaders and program staff at the new building.
We are excited to begin renovations and plan to relocate our program after the building remodel is completed by spring 2022.
Help us meet our goal by donating today!
Your gift to Touchstone will be matched, dollar-for-dollar, up to $40,000.
Touchstone Mental Health is a 501 (c)(3) non-profit organization. Your donation is tax-deductible as allowed by law.