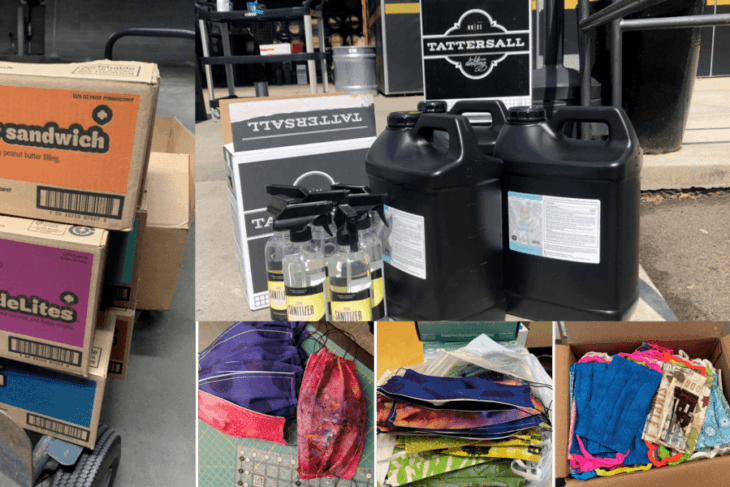 A Virtual Hug for our Community Supporters
We are grateful for the community's support of Touchstone during the COVID-19 pandemic.  Community members extended a helping hand by donating essential items to protect the health of our staff and the people we serve. We received many generous donations including over 150 face masks, hand sanitizer, cleaning supplies, toilet paper, and even an abundance of Girl Scout cookies. Our staff and clients are appreciative that they have supplies needed to stay safe and healthy.
If you would like to donate items like face masks, cleaning products, sanitizer, toilet paper, arts and crafts supplies, etc., please contact Natalie Kerber in Development at nkerber@touchstonemh.org.